The Albright Family – Early Pultneyville Settlers
Often when we think of early Pultneyville settlers, Throop, Selby, Cuyler and Cornwall come to mind.  Did you know, however, that Jan Albregts came here with his family from Zeeland Netherlands in 1816?  Liz Albright, Town of Ontario historian, will speak about him and some
of his descendants, on May 1, 7 PM at Gates Hall.
Liz's talk will be based on Albregts' journal, the first page of which is shown below with the translation.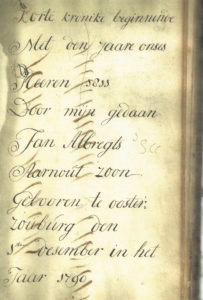 The public is invited to come and hear the story of this little known area settler.  Please bring old diaries for a show and tell time following the speaker.
"A short account beginning in the year of our Lord 1811 concerning my doings.
Jan Albregts, Aarnout's son, born at oosterzouburg on the first day of December in the year 1790."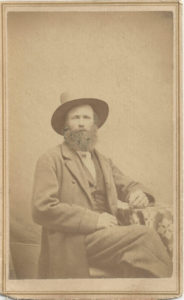 Photo of Abraham, son of Jan